Kazan National Research Technical University
Kazan National Research Technical University named after A.N.Tupolev was established in 1932. The history of the university is closely related to the progress of Russian aeronautics. Until the recent time, it was well known as Kazan Aviation Institute(Казанский авиационный институт). In 1973, the Institute was named after Andrei Nikolayevich Tupolev, the aircraft designer. In 1992, it got the status of the State Technical University. Today the University is one of the leading Russian institutions in aircraft engineering, engine and instrument production, computer science and radio and telecommunications engineering
KNRTU-KAI in brief: Today the university is one of the 29 Russian universities which has been obtained a high status of National Research University, is a leading HEI in the areas of Aircraft- & Rocket-engineering, Aviation Engine Engineering, Electrical & Power Engineering, Automation and Instrumentation, Computer Science, Telecommunications & Electronics, Etc. The total number of students including all Branch Institutions outside of Kazan – 18000. The teaching and research staff – 1000, including 116 Full Profs. and DSc-degree holders, 500 Assoc. Profs. and PhD-degree holders. Licensed BSc-BA/MSc-MA/PhD/DSc programmes – 160. 8 Branch institutes outside Kazan, 7 perfectly equipped buildings, 6 student's dormitories and a hotel. The sport complex includes 5 well-equipped indoor sports halls, swimming pool, as well as outdoor facilities for skiing & water sports. KNRTU-KAI has a rich experience in training of foreign students from Albania, Bulgaria, Czech, Germany, Hungary, Poland, Romania, USA as well as from different Asian and Arabic countires. As a participant of international programs like TEMPUS, ERASMUS-MUNDUS, DAAD, British Council, Salzburg Seminar, IREX, Fulbright and others, the University regularly sends students, teachers and researchers for training and probation to various countries of the world.
– 15000 students
– 100 000+ alumni
– 1000 Faculty and staff with 55 full professors and  120+ associate professors
– 200+ certified educational programs
– 41 BSc and Engineer-degree programs
– 31 MSc, 45 PhD programs and ScD programs
– 6 Institutes and 1 faculty;
– 67 research centers and laboratories
– Main campus and 6 regional branches
– Engineering lyceum for gifted children
– 4 major Federal Research grants and numerous  research projects for 500+ million rubles
Main research areas:
4- and 13-seat electrical aircrafts
Methods and software of microprocessor relay protection
Automation of power systems and industrial power supply
Dormitories Kazan National Research Technical University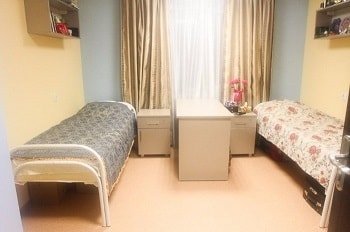 Each hostel is equipped with a canteen and cafe with provisions of kitchen and dining hall on each floor. The academy provides a springboard for sportsmen with sporting facilities such as sports complex, including gymnasium, indoor football, badminton, tennis, volleyball, athletic stadiums, etc.Different social and cultural events are organized for foreign students. The Faculty's staff encourages academic, national and other interests of students. National and International associations of students are being organized to unite students from different countries.
Kazan National Research Technological University
Today university is the largest Russian center of higher education in technology. KNRTU offers over 150 training areas in Bachelor's and Master's Degree Programs.
Today Kazan National Research Technological University unites activities in education, research and innovations. The University comprises 16 academic and research institutes; enrols over 26 thousand undergraduate and graduate students from the Russian Federation and CIS countries, 900 Ph.D. and 100 Post-Doc students from Russia and other countries; employs over 300 Full Professors, Doctors of Science and over 1100 Associate Professors and Ph.Ds.
Kazan National Research Technological University international partnership network comprises 136 universities and research organizations from 37 countries in Europe, America, Asia and Africa. The University is one of the 8 Russian Universities, members of Eurasia Pacific University Network (UNINET). Research at Kazan National Research Technological University is based on long-lasting traditions of excellence in chemistry and technology Kazan and Russia have been proud of the last two centuries. There are 5 research priorities corresponding to strategic areas of economy development in the Russian Federation. These priorities are:
Chemistry and technology of polymer and composite materials
Chemistry and technology of high energy materials
Integrated processing of hydrocarbon resources
Nanotechnology, Nanomaterials
Energy and resource saving technologies for advanced materials
The leading university in petroleum gas chemical complex and light industry complex educational clusters of the region, Kazan National Research Technological University integrates education and innovations in these fields in the Republic of Tatarstan.
The results of applied research are implemented and further commercialized at the University pilot plants, business incubators, innovational testing grounds, and technology transfer center. Active contribution of Kazan National Research Technological University to the development of innovative infrastructure in the Republic of Tatarstan resulted in granting funding for construction of the Industrial Innovation & Commercialization Park "Himgrad" created for chemical and petrochemical purposes.
According to The Ministry of education and science of Russia, KNRTU is number 10 in the rating among 159 technical universities of the country.
Institute of Chemical Engineering and Technology
Institute of Mechanical Engineering for Chemical and Petrochemical Industry
Institute of Innovation Management
Institute of Petroleum, Chemistry and Nanotechnologies
Institute of Polymers
Institute of Food Engineering and Biotechnology
Institute of Textile Industry, Fashion and Design
Institute of Automated Control Systems and Information Technologies
Institute of Additional Professional Education
Institute of Lifelong Education
Institute of Military Education
 Application Form Kazan National Research Technical University