Lobachevsky State University of Nizhny Novgorod
Lobachevsky State University, was established in 1916 as a People's University.In 1918 it became the first State Higher Educational Institution of Soviet Russia. From 1932 to 1956, its name was State University of Gorky – from 1932 to 1990 the city of Nizhny Novgorod was known as Gorky – and from 1956 to 1990 the Lobachevsky State University of Gorky after great Russian mathematician Nikolai Lobachevsky. The University has provided the basis for the development of higher education and a fundamental research system in the Nizhny Novgorod region.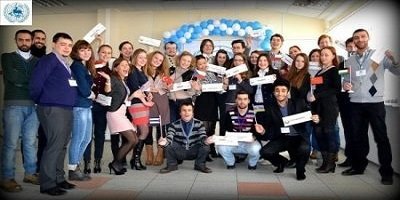 Lobachevsky State University of Nizhny Novgorod (UNN) consists of 5 institutes – Institute of International Relations and World History (IIRWH), Institute of Economics and Entrepreneurship (IEE), Institute of Biology and Biomedicine, Institute for Postgraduate and Doctoral Studies and Institute of Military Training – as well as 14 faculties – those of Chemistry, Radio physics, Physics, Mechanics and Mathematics, Computational Mathematics and Cybernetics, Philology, Law, Social Sciences, Physical Education and Sports, Preparatory Faculty, Faculty for International Students, Faculty for Regional Personnel Training, Minor Academy of Public Administration and Advanced School of General and Applied Physics.
UNN has a close collaboration with the Nizhny Novgorod Scientific Centre of Russian Academy of Sciences (NNSC RAS). State University is a member of the European University Association (EUA).
Lobachevsky State University of Nizhny Novgorod (UNN) has been in the world's top 700 universities since 2011, according to QS World University Rankings. It is ranked 72nd in top 200 universities in 2014 QS World University Rankings: BRICS.
Campus
The big advantage of Lobachevsky State University of Nizhny Nogrorod is that it has its own infrastructure. Most faculties, administrative buildings, research institutes, sports facilities, dormitories and the main building of UNN Fundamental Library are situated on campus. UNN campus is located in the upper part of the city, on 23 Gagarin Avenue.
Dormitories Lobachevsky State University of Nizhny Novgorod
International students live in a comfortable dormitory, which is situated on the UNN campus in immediate neighbourhood of the city centre. International students live in 3-bedded rooms, equipped with the necessary furniture and bedding. All rooms in the student dormitory have Internet access points. Lavatories, washrooms and kitchens are located on each floor. There are also classrooms on each floor of the student dormitory. There is also a student canteen, grocery stores, banks and a sport complex nearby. Round-the-clock security is provided for maximum safety of the students. Standard accommodation costs 10.000 roubles per semester.
 Application Form Lobachevsky State University of Nizhny Novgorod