Nizhny Novgorod State Linguistic University
Nizhny Novgorod State Linguistic University N.A. Dobrolyubova is an institution of higher education in the city of Nizhny Novgorod, Russia, and it is one of four linguistic universities in Russia. Linguistic university of Nizhny Novgorod (LUNN) is a state academic institution accredited by the Ministry of Education of Russian Federation which ranks among the top 5 Russian universities of its kind. LUNN provides education for students who come from all regions of Russia, NIS, Europe and USA.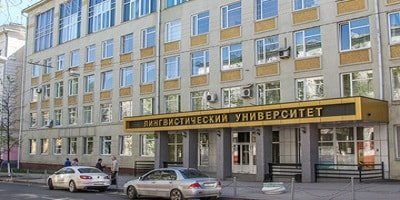 Established in 1917, LUNN is composed of five colleges: College of English, College of German, College of French, College of Russian, and a School of Translation and Interpreting. LUNN colleges offer academic programs in languages, linguistics and humanities at bachelors, masters and the doctoral levels. The variety of majors offered to the students includes: languages (German, French, Spanish, Italian, English, Turkish, and Japanese) pspectrum of humanities (Journalism, Economics, Public Relations, Tourism and Hotel Management, International Relations). The majority of academic programs are also offered through distance learning.
Linguistic University of Nizhny Novgorod (LUNN) offers courses and programs leading to officially recognized higher education degrees such as pre-bachelor degrees (i.e. certificates, diplomas, associate or foundation degrees), bachelor degrees, master degrees, doctorate degrees in several areas of study. See the uniRank degree levels and areas of study matrix below for further details. This 90 years old higher-education institution has a selective admission policy based on entrance examinations. The admission rate range is 60-70% making this Russian higher education organization a somewhat selective institution. International applicants are eligible to apply for enrollment. LUNN also provides several academic and non-academic facilities and services to students including a library, sport facilities and/or activities, study abroad and exchange programs, online courses and distance learning opportunities, as well as administrative services.
Dormitories Linguistics University of Nizhny Novgorod
LUNN's foreign students are offered comfortable single, double and triple rooms in the University hostel, which is situated next to the University academic buildings. The hostel includes several floors for housing LUNN students only. In every single room there is a comfortable bed, desk with bookshelves, desk light, two chairs, wardrobe and a combined toilet and shower; a TV set (optional), a refrigerator and a telephone (at extra charge).
Students are provided with rooms for 2-3 persons, each floor of the 4-storey hostel has a kitchen, WC and a shower room. To make foreign students' stay more comfortable the option of placing two or three students from the same country is available. The hostel's security checkpoint ensures safety of our students. Entrance to the hostel is strictly on production of one's pass. In corridors of each floor there's constant video surveillance.
EDUCATIONAL RESOURCES
Fundamental library with reading halls • English library • German centre • French library • Spanish library • Italian library • Chinese centre (Confucius Institute) • Japanese centre • Swiss centre • Centre of Slavic languages • Internet access halls
 Application Form Linguistics University of Nizhny Novgorod