Peoples' Friendship University of Russia (RUDN University)

The Peoples' Friendship University of is an educational and research institution located in southern Moscow. It is ranked by the Ministry of Education of Russia as the country's third-best university after Moscow State University and Saint Petersburg Stat University. The institution was founded in 1960 as the Peoples' Friendship. Its stated objective during the height of the Cold War was to help developing nations, mainly in Asia, Africa and South America, by providing higher education and professional training. Many students from developed countries also attended the university.
Today RUDN University is one of the leading state higher educational institutions of Russia. It is the only university in the world every year uniting students from 145-150 countries. The University has a multiprofile structure of faculties and majors, typical for classical universities of the world. More than 77 thousand graduates of the University work in 170 countries, among them more than 5500 holders of PhD and Doctorate degrees. Specialists are prepared in 62 majors and lines of study. More than 29 thousand graduate and postgraduate students from 140 countries are currently studying at the university. They represent more than 450 nations and nationalities of the world.
RUDN University Hostels
The RUDN University has its own campus with 13 student hostels.The student campus is situated along Miklukho-Maklaya street. The University hostels have all the necessary furniture and bed-sheets.
The manager of a Rudn University hostel runs all the hostel economic sector. He delivers equipment and furniture, provides the necessary repairs, and is in charge of the work of the lecture halls and halls for individual studies. The locker, a small laundry and ironing room is also in his command. The hostel manager supervises wardens on duty who provide furniture, give the keys, bed sheets etc to the residents of the hostel. Bed sheets are obtained from the linen-keeper if you have a lodging order. Bed sheets are changed minimum 3 times a month.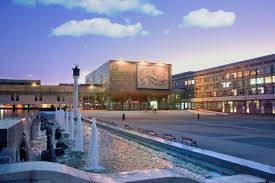 The campus of the PFUR has a lot of consumer services: laundries, lockers, cafes, Internet-cafes. There are mini-markets in every hostel. Buildings have good TV aerials.
All the buildings of the campus are equipped with a modern system of video surveillance, security, automatic fire alarm system connected to the central control room. Students have regular fire drills.
The Peoples' Friendship University Faculties
Faculty of Humanitatian and Social Sciences
Bachelor's programmes: 
Public Administration Program
Philosophy
History
Political Science
International relations
Sociology
Arts and humanities
Master's programmes: 
World history and mass communications
History and dialogue of cultures
Contemporary History and Modern Information Environment
National History of ХIХ – early ХХI cc.
Contemporary tendencies in History of Russia and China: comparative approach
Foreign Regional Studies (Training Field "Middle East")
Foreign Regional Studies (Training Field "China")
World Politics: Conceptual Framework and Interculturality
World Politics in Cooperation with Diplomatic Academy of the Ministry of Foreign Affairs of the Russian Federation
World Politics: Conceptual Bases and Interculturality in Cooperation with the Complutense University of Madrid (Spain)
World Politics in Cooperation with the CIS Network University
International institutions and political processes
Russia and Neighboring Regions in Cooperation with Kazakh Ablai Khan University of International Relations and World Languages
Russia and Neighboring Regions in Cooperation with State Institute of International Relations of Moldova
Russia and Neighboring Regions
French-speaking Countries of the World
Social institutions: interaction and management
Social processes and social management
Sociology of management and social management» joint program with Shandong University, China
Strategic analysis, modelling and planning of socio-political actions
Theory, methodology and methods of sociology: history and contemporaneity
Arts and Humanitarian science
Creative industries and cultural management
Cultural heritage: research and management together with the Balearics University, Palma de Mallorca, Spain
Cultural heritage: research and management together with the Balearics University, Palma de Mallorca, Spain
Political institutions, processes and technologes
Political problems of globalizing world in cooperation with Shandong University, China
Political problems of the European integration and political science together with the Institute of Political Studies at the University of Bordeaux, France
Political processes and analytical technologies
Political Science Masters Training
Public Administration and Political Science" in collaboration with the University of Potsdam, Germany
Philosophy and the Dialogue of Cultures with Foreign Studies Institute of Shandong University, China
Philosophy and the dialogue of cultures University of Paris VIII, France
Philosophy and the Contemporary World
Ethics
Institute of Law
Bachelor's programmes: 
Jurisprudence. General Profile
Master's programmes: 
Translation and interpeting for public services and Institutions
Civil process, arbitration process
Сivil law, family law, entrepreneurial law, international private law
Constitutional law, municipal law
Corporate lawyer
International protection of human rights
International law (CIS network university)
International law
The organization and legal regulation of public procurement
Legal support of the local government activity
Natural resources, land and environmental law jointly with Eurasian National University (ENU) named after L.N. Gumilyov
Public economic law
Judicial power, public prosecutor 's supervision, organization of law enforcement, lawyers and notaries
Theory and history of state and law, comparative legal research jointly with the Eurasian National University named after  L.N. Gumilyov
Criminal law. Criminal procedure. Criminalistics
Criminal law. Criminal procedure. Criminalistics  (jointly with L.N.Gumilyov Eurasian National University, Kazakhstan)
Criminal law. Criminal proceeding  (part time form of education)
Energy law
Ecological Faculty
Bachelor's programmes:
Ecology and Environmental Management
Energy and resource-saving processes in chemical technology, petrochemistry and biotechnologies
Geosciences
Master's programmes: 
Environmental Management Ecological Safety Expertise
Economics of Natural Resource Management (in English)
Environmental management economics
Ecological Biotechnology taught in English
Sustainable Development and Ecological Safety in cooperation with Palermo University, Italy
Rational Environmental Management
Natural Resource Management in cooperation with the SCO Universities
Ecology and Natural Resource Management
Institute of World Economy and Business
Bachelor's programmes: 
Economics
Advertising and public relations
Master's programmes: 
Advertising Management
Contemporary Latin American Studies (in Spanish)
International Business (in cooperation with Edinburgh Napier University)
Management Major in International Management
PR Management (in cooperation with Riga International School of Economics and Business Administration)
PR Management
International Business (in English)
International Business
International Business  (in cooperation with the University of Nice Sophia Antipolis)
International  Finance and Banking
Foreign Language of Professional Communication and Specialized Translation (in cooperation with London Metropolitan University)
International Commercial Transactions (in cooperation with Edinburgh Napier University, in English)
International Commercial Transactions (in cooperation with Edinburgh Napier University)
International Commercial Transactions
Engineering Faculty
Bachelor's programmes: 
Engineering business in high-tech branches of industry
Economy and management of fuel and energy complex companies
Master's programmes: 
Training of Masters in Nanotechnology and Microsystem Technology
System Research in control problems
Construtions
Faculty of Science
Bachelor's programmes: 
Applied Mathematics and Informatics
Physics
Chemistry
Master's programmes: 
Chemistry of Heterocyclic Compounds
Fundamental and Applied Chemistry
Master's program "Chemistry of the Environments"
Master's program "Chemistry"
Pharmaceutical analysis in the production and quality control of drugs
Institute of Applied Technical and Economic Research and Expert Assessment
Bachelor's programmes: 
Major in Management of Companies in Knowledge-Intensive Industries
Mathematical Methods for Satellite and Launch Vehicle Flight Mechanics
Master's programmes: 
Management of Knowledge-Intensive Industries Master's Programme
Management of Technical Systems
Organization and Management of Space Activities
Competitiveness Management in Rocket-and-Space Sector
Innovation Management in Industry and Industrial Construction
Mathematical Modelling in Space Exploration
Modern IT in Rocket-and-Space Sector
Computer Science and Information Technologies
Physico-Mathematical Methods and Models in Management of Complex Technical Systems of Rocket-and-Space Equipment
Economics and Management of Energy Economy
Near-Earth and Deep Space Mission Design
Economics of Space Activities
Institute of Foreign Languages
Bachelor's programmes:
Theory and methods of foreign languages and cultures teaching
Theory and methods of foreign languages and cultures teaching – Ba International Business Languages / Ba (Hons) International Business Languages. Joint Programme with Edinburgh Napier University
Regional studies – European studies
Regional studies – Еuropean studies. Joint bachelor programme with Edinburgh Napies University
Practice and theory of translation
Practice and theory of translation. Joint Programme with Edinburgh Napier University
Psycho-pedagogical education
Master's programmes:
Communication Theory and International Public Relations (PR) – Trilingual International
Relations. Joint Programme with the Roman Catholic University of Lille, France
Communication Theory and International Public Relations (PR) – Intercultural Business Communication. Joint Programme with Edinburgh Napier University
Regional Studies – European Studies
Psycho-Pedagogic Principles of Organizational and Managerial Activities
Communication Theory and International Public Relations (PR)
Philological Faculty
Bachelor's programmes:
Journalism
Linguistics
Philology
Advertising and public relations
Television
Master's programmes:
Psychology of management
Social Psychology
Applied international journalism
Interactive technologies in practical psychology
Literary Studies
Journalism
Psychology
Advertising and Public Relations
Philology
Organization of information production
Master's program "Counselling''
Russian Language and Literature (CIS Network University)
Russian as a foreign language
Russian language
Contemporary International Journalism
Social Psychology
Theory and Methods of Teaching Foreign Languages
Theory of Translation and Cross-cultural Communication
Business Communication Management
Language and culture: Russia – Europe (in collaboration with the University of Bordeaux 3, France)
Linguistics
Theoretical and Applied Linguistics (in English)
Faculty of Economics
Bachelor's programmes: 
Customs Affairs
Insurance
Advertising and public relations
Accounting and Audit
General Management
Business Economics
General economics
Production Management
Urban Economics
Master's programmes: 
International Marketing
International Trade
Corporate and Sectoral Economics
International Project Management
International Trade (in cooperation with the International Institute of Management)
International Marketing and Sales Management (night school)
Marketing of Innovations Under Current Technological Trends
The Real Estate Economics in Agro-Industrial Complex
Translation and interpreting for public services and institutions